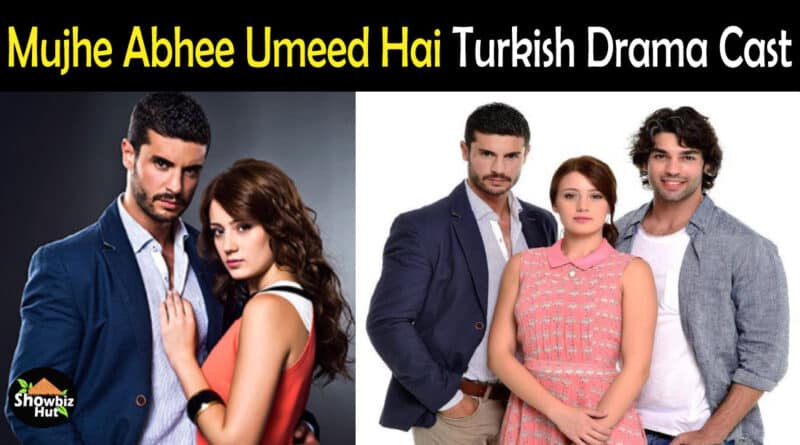 Mujhe Abhee Umeed Hai is a romantic Turkish drama dubbed in Urdu/Hindi in 2020. This drama was aired in the Turkish language in 2013 by the production company Gold Film. The drama story and cast are outstanding and make this serial more interesting. Let's have a look at Mujhe Abhee Umeed Hai Turkish drama cast real name and other details.
Mujhe Abhee Umeed Hai Turkish Drama Cast
Sukru Ozyildiz as OzanGizem Karaca as UmutBerk Oktay as HakanBurak Altay as MusaNergis Corakci as ZulekhaLacin Ceylan as AsudeAli Erkazan as ZafarSermin Hurmeric as EmelBelgin Erdogan as Hale
Turkish Name
"Mujhe Abhee Umeed Hai" drama Turkish name is "Benim Hala Umudum Var" and its English title "I Still Have A Hope".
Read More: List of Most Funny Turkish Dramas in Urdu
Mujhe Abhee Umeed Hai Turkish Drama Story
Mujhe Abhee Umeed Hai Turkish drama story revolves around the life of Umet. She is a poor girl and lives with her mother, stepfather and stepsisters, and stepbrother. She faces many problems in her life due to the second marriage of her mother. She meets Ozan at a party and he falls in Love with her. Ozan belongs to a rich family. They face problems due to the difference in their family status. Umet's stepfather always created problems in her life. The Drama story is full of emotions and entertainment.